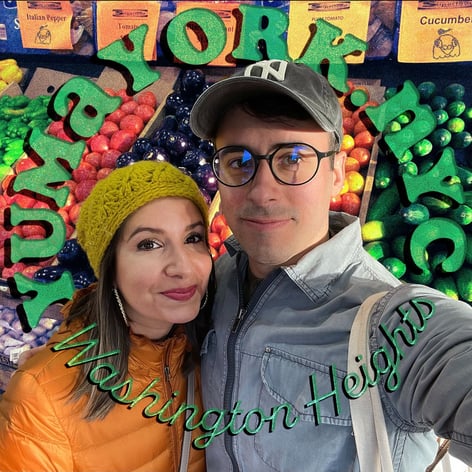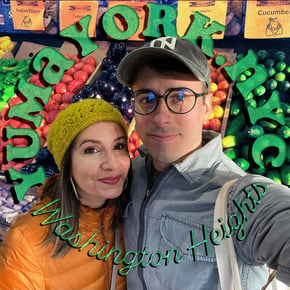 We're Rene and Natalie. Rene does all the illustrating and design, Natalie does everything else necessary to keep this studio running. We're based in Washington Heights, NYC, and love our neighborhood and vecinos. We are inspired by our surroundings and the latino culture we've been raised with. In our work you'll see vibrant colors, organic shapes and imperfect lines all brought together to create images that make you happy.
Our goal is to solve your illustration and design needs and foster a positive experience throughout our collaboration. We want to make you feel like a neighbor, not just a client.
We work out of our home studio with primarily digital tools (ipad, adobe suite, etc) but we're not afraid to get our hands dirty with ink, posca pens, acrylic paint, and polymer clays.
***
Some incredible businesses, brands and bands we've had the pleasure of working with :