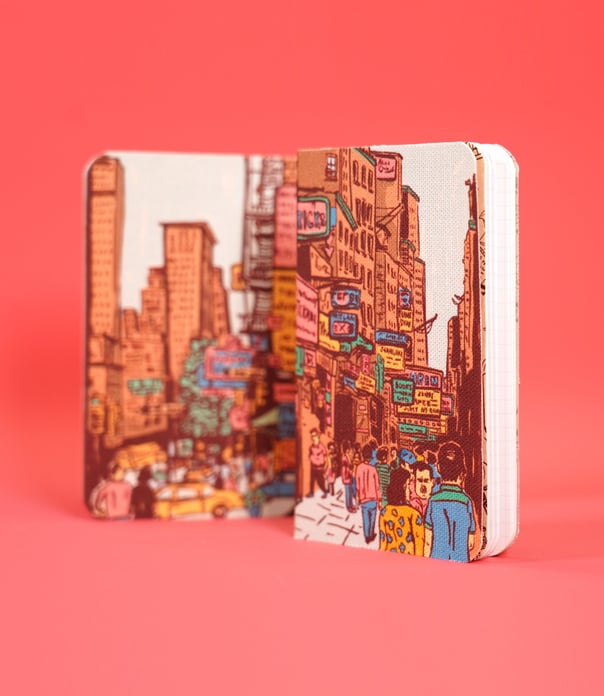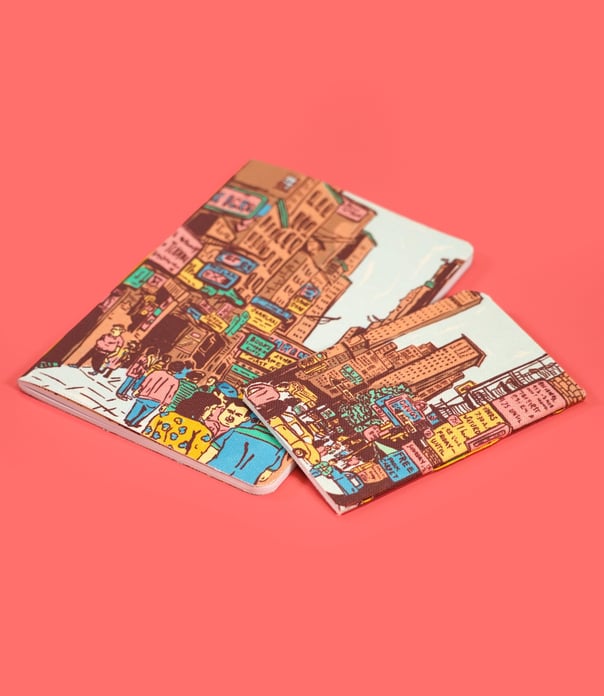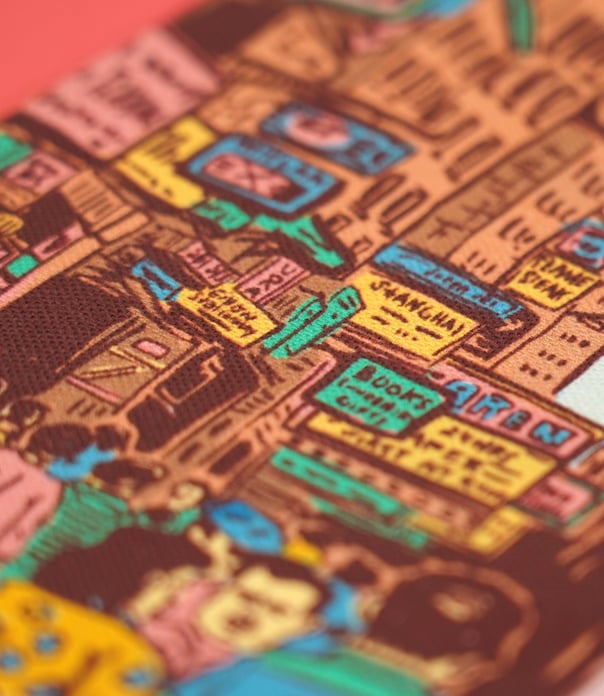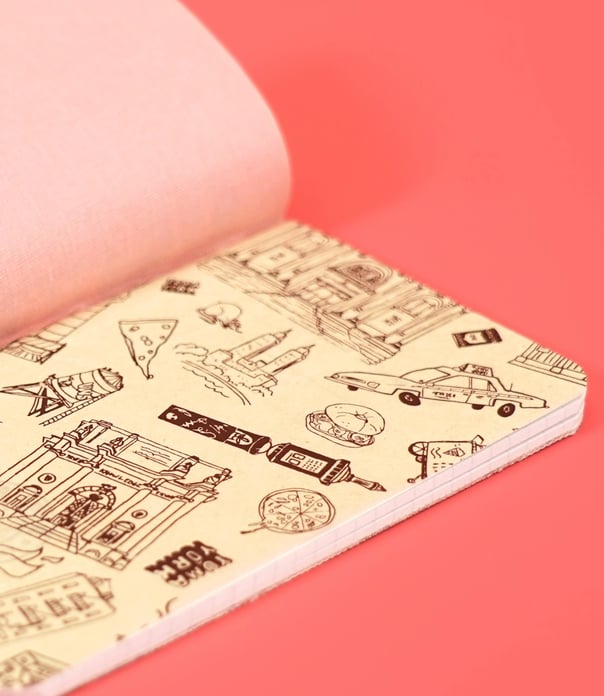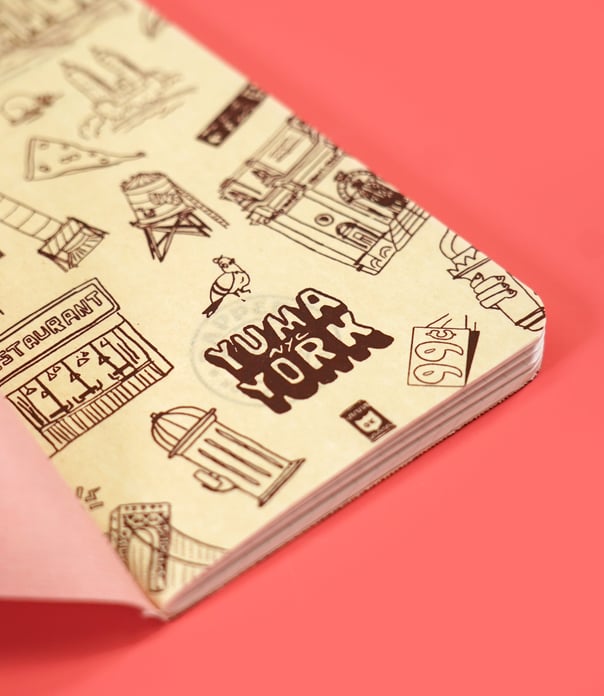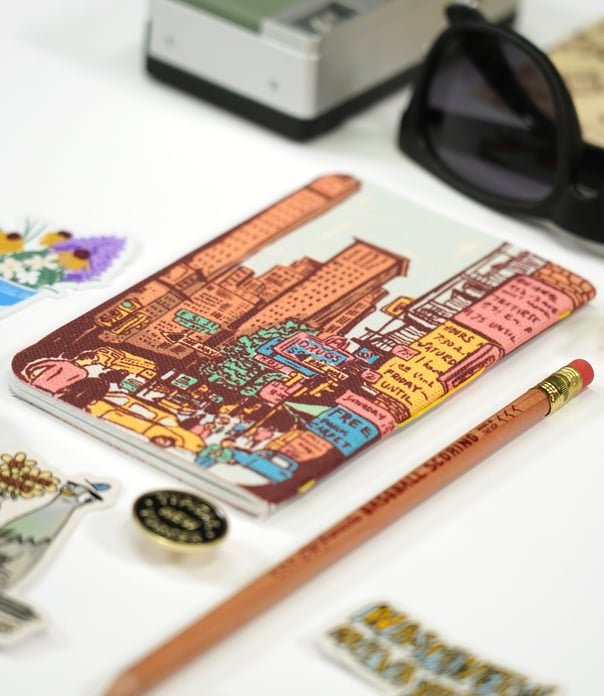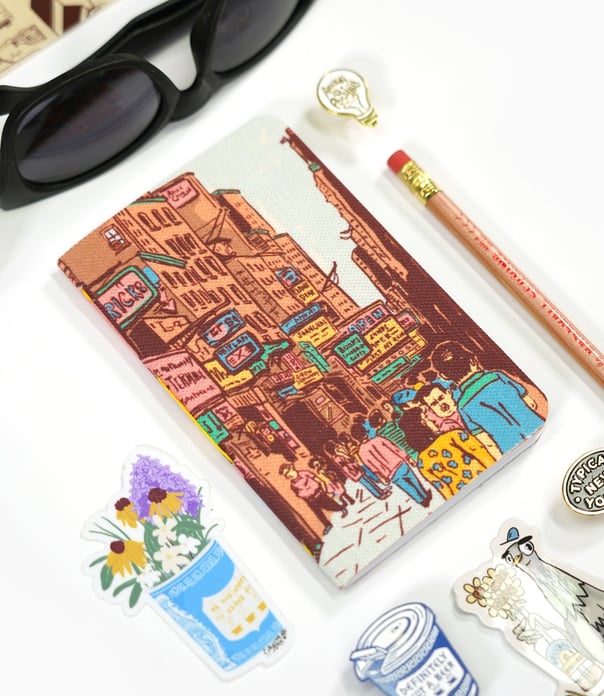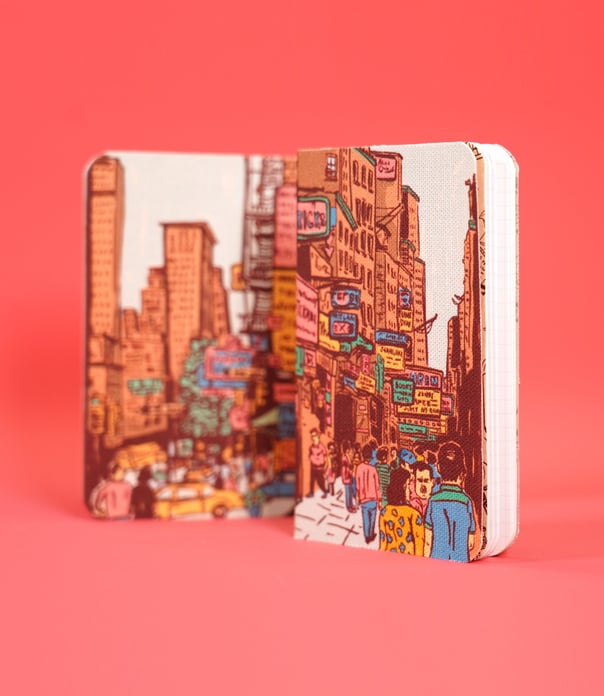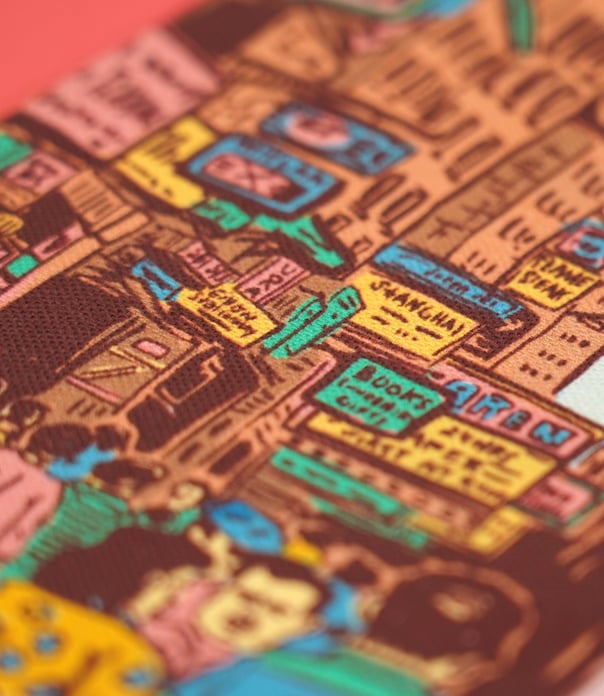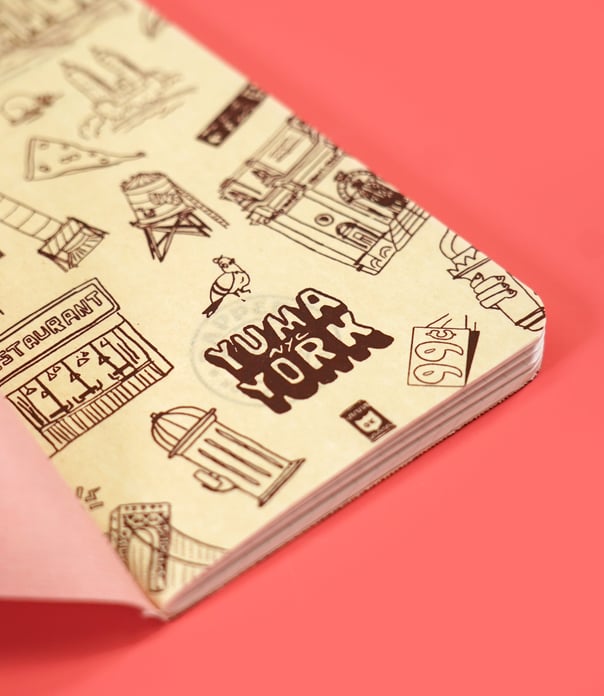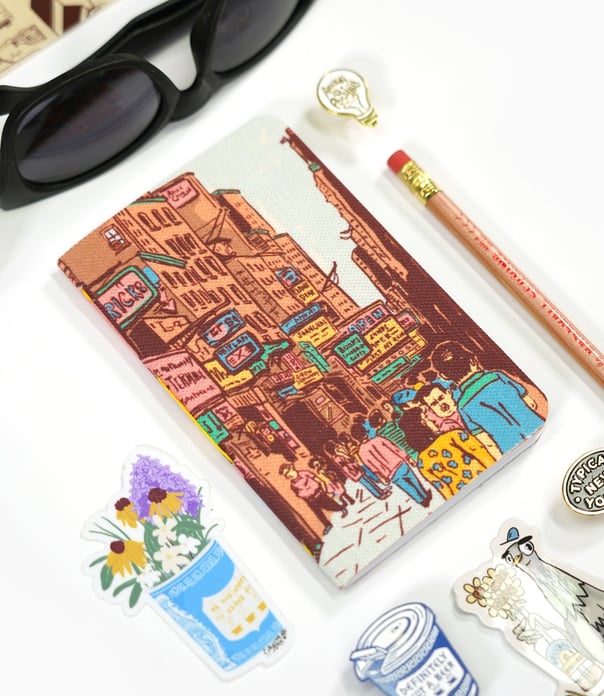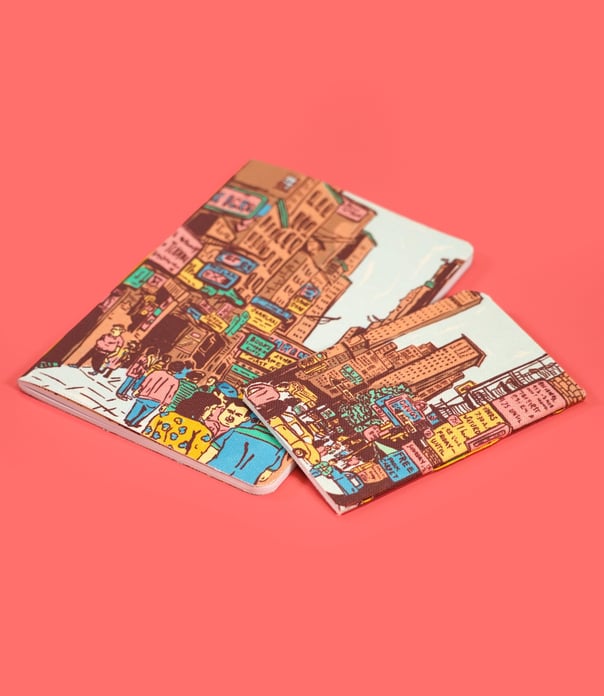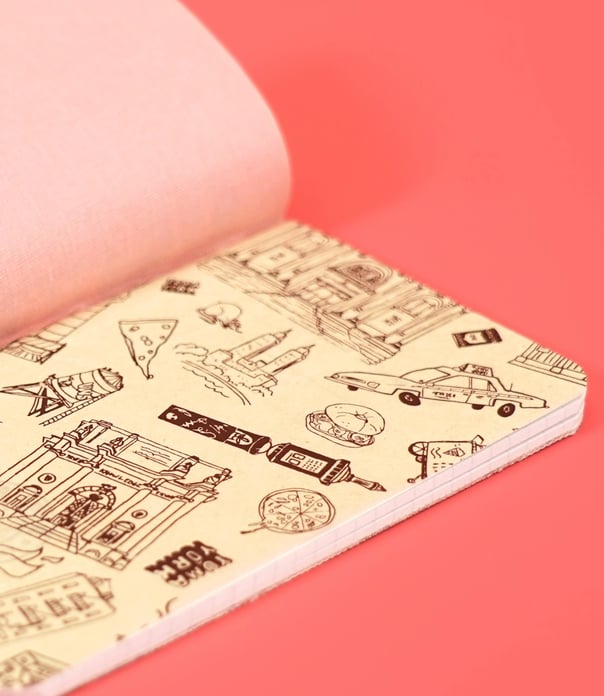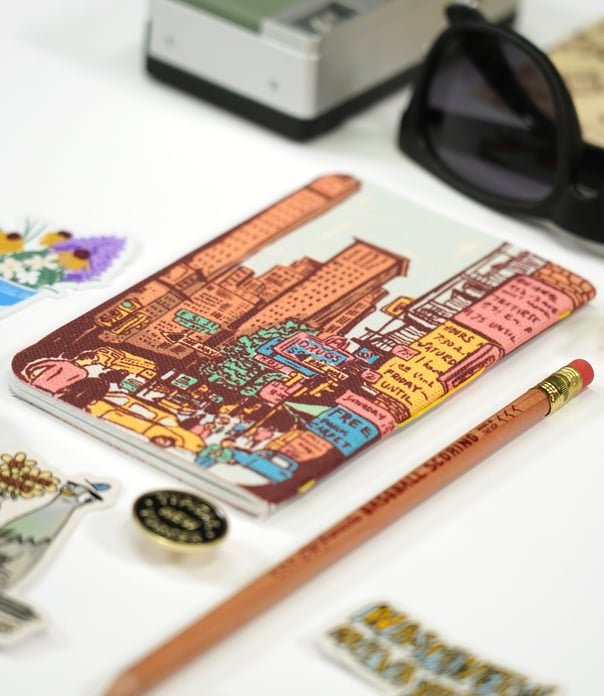 Collaboration with Dapper Notes, a bespoke notebook brand.
We designed the cover, back cover and endsheet illustrations and collaborated on choosing the best materials used in the handmade creation .
This edition, #46 in his artist collab series, was named "Split York City," inspired by the split scene illustration and the lyrics of "New York City" by Adrienne Lenker.